Visit SkyLand Ranch in Sevierville, TN
First-Of-Its-Kind
SkyLand Ranch combines all your favorite things about the Smoky Mountains into one exciting Sevierville attraction. Gorgeous views, exciting rides, shops and eateries, live entertainment, miniature animals, and more are waiting for you at SkyLand Ranch.
Where Fun & Relaxation Collide
What To Expect
Set on a 100 acre farm in the heart of Sevierville, SkyLand Ranch provides both relaxation and fun just minutes from lodging, restaurants, and one of the largest outlet centers in the South! Hop on the Horizon Skyride and enjoy a scenic ride to the top, where hours of fun await at SkyLand Ranch.
Our Sevierville attraction has the perfect balance of peacefulness and entertainment. Kick back and relax as you watch live entertainment and take in the gorgeous Smoky Mountain views, or enjoy the ride of your lives on the longest mountain coaster in the Southeast! SkyLand Ranch in Sevierville is the escape you're looking for and the perfect place to unwind and reconnect with the family.
View Attractions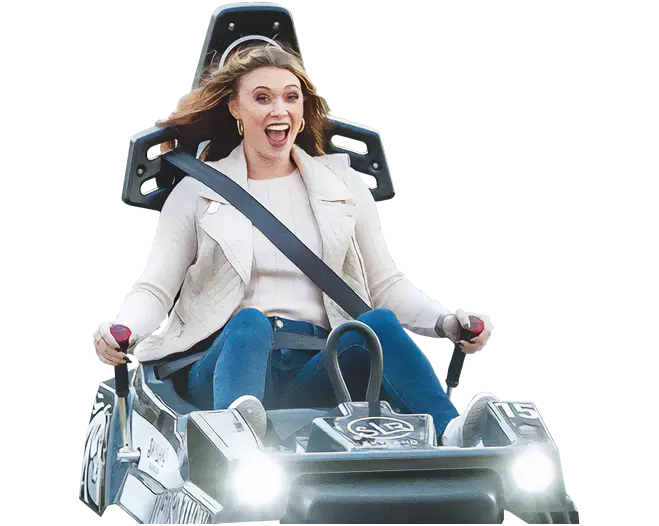 Onsite Attractions
There is something for everyone at SkyLand Ranch. Our Sevierville attraction has fun activities for guests of all ages. Rides, shops, food trucks, and miniature animals are just some of the exciting things you'll experience when you visit SkyLand Ranch. Learn more about all our onsite attractions below!
Contact Us
We Want to Hear from You!
Do you have questions about our Sevierville attraction? We have answers! Reach out to us today, and we'll be in touch soon. We look forward to hearing from you!
contact us