search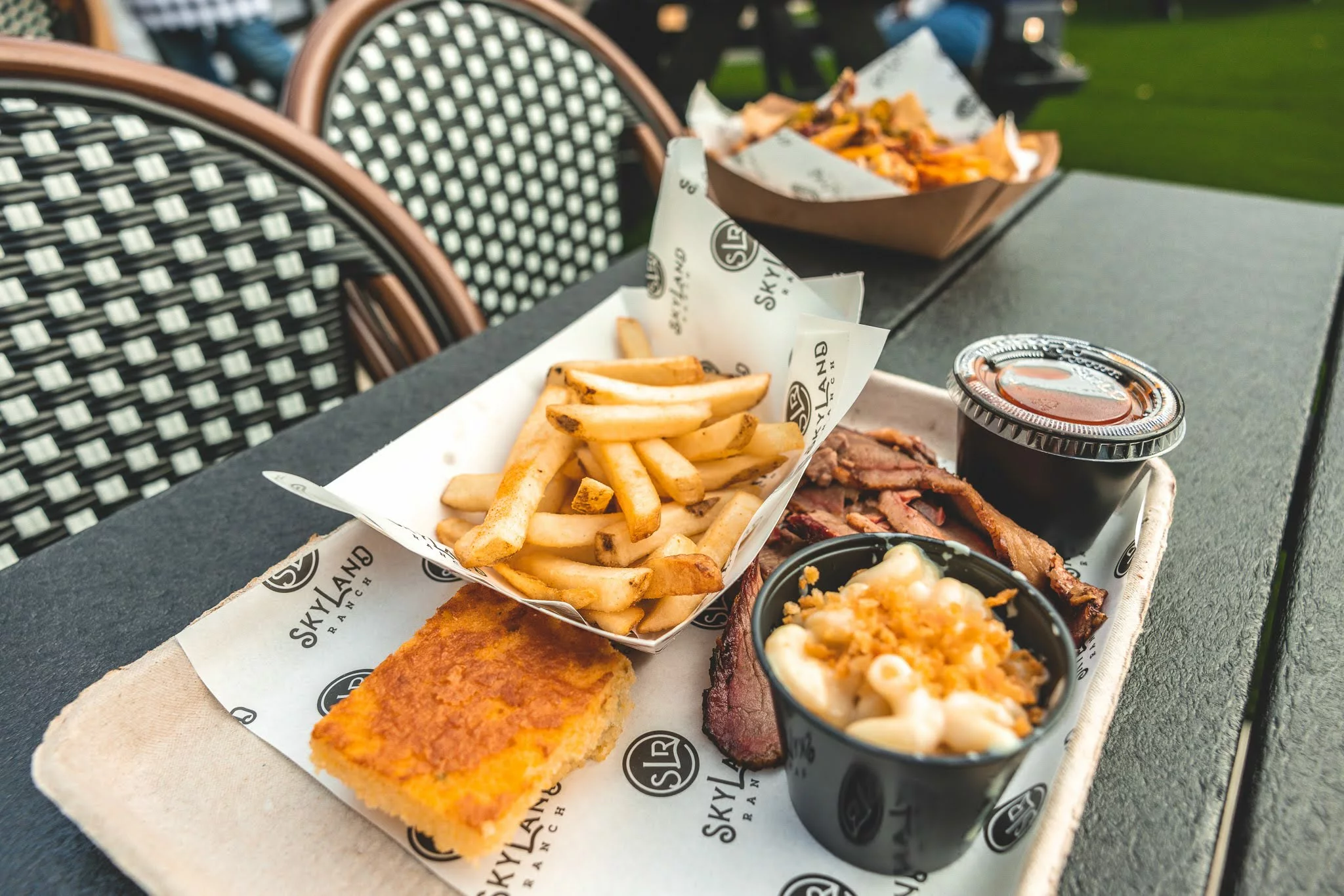 Your Complete Guide to Food at SkyLand Ranch
July 20, 2023
If you and your family get hungry while visiting SkyLand Ranch, don't worry! You don't have to ride the chairlift back down just to grab a bite to eat and then come back up. We have so many great dining options at the top of SkyLand Ranch to satisfy whatever you're in the mood for. You can get a full meal, a sweet treat, a fun beverage, and more from our food barn and food trucks. Here's a guide to all the food at SkyLand Ranch that you can enjoy while you're here.
Snacks & Treats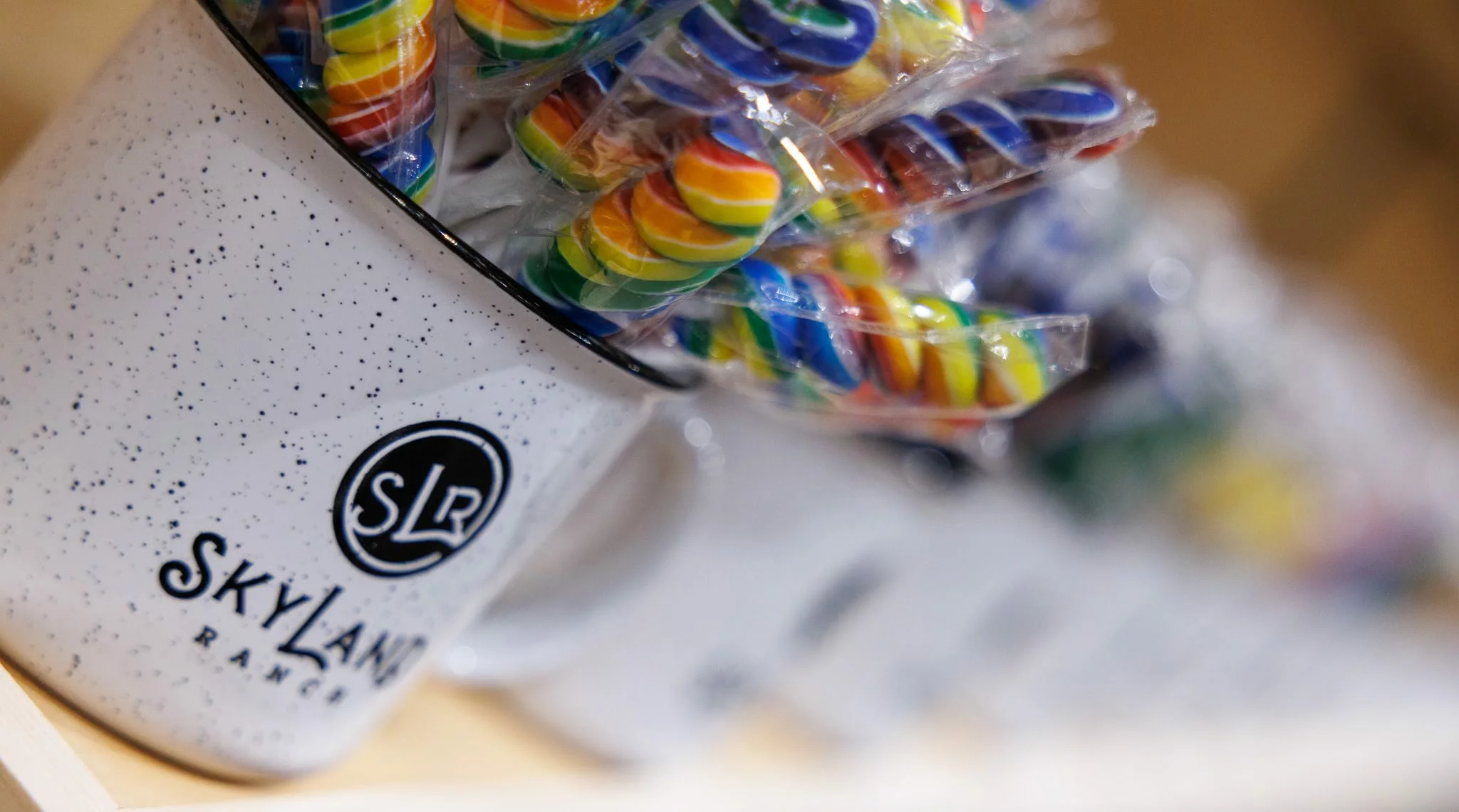 You're probably going to get hungry and need a pick-me-up to give you some energy as you spend your day exploring SkyLand Ranch. That's why we offer a number of snack foods at SkyLand Cafe & Bakery. You can nibble on an assortment of bakery items or sweet treats from our homemade candy shop. You can also share a made-from-scratch pizza with the family. For lighter options to hold you over until your next meal, enjoy a cup of soup or a salad. You can also find snack choices from our food trucks in The Backyard at Skyland Ranch. Here you can pick up mac 'n cheese or fries from Buck'n BBQ, or a pretzel, hot dog, or nachos from Tipsy Cowboy.
Drinks
Whether you are looking for an adult beverage or family-friendly refreshments, you can find delicious options here. Stop by the food barn to grab a coffee from our coffee shop, or swing by The Backyard for a specialty drink from Tipsy Cowboy. Wet your whistle with freshly made lemonade with added strawberries or blackberries, or sip on some southern sweet tea. When it gets chilly, grab a hot chocolate or cappuccino. Adult beverages can also be enjoyed while you're here. Grab a domestic or craft beer to sip on while watching our live entertainment.
Lunch & Dinner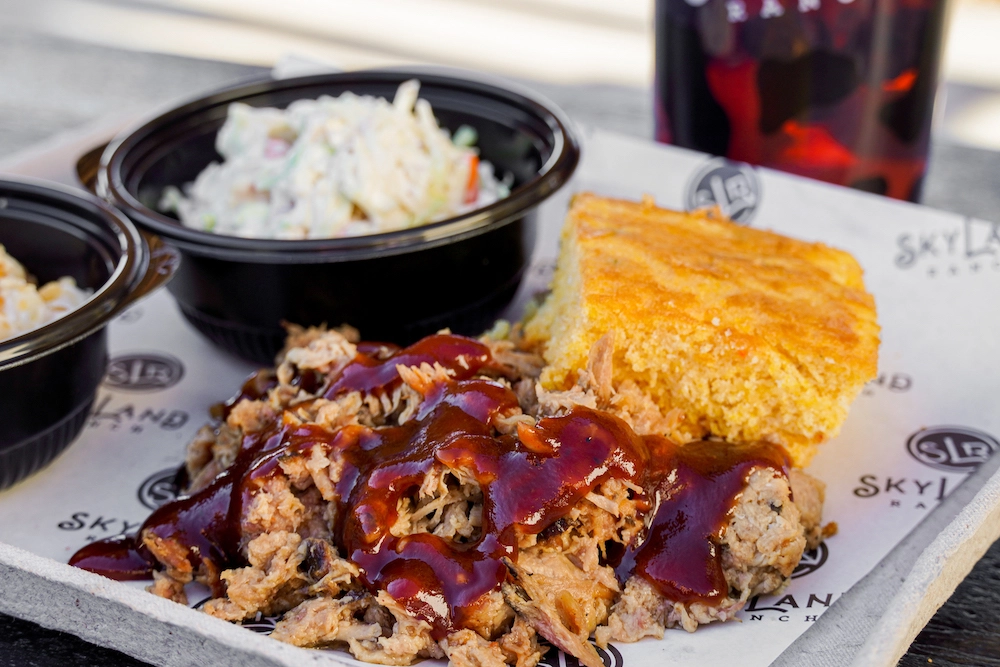 If you're looking for a full meal to enjoy while you're at SkyLand Ranch, there are plenty of items to choose from! Grab a sandwich or a pizza from SkyLand Cafe & Bakery to sit down and enjoy near our event space. You can also find hearty meals from the variety of food trucks in The Backyard. From Buck'n BBQ you can order a BBQ platter with your choice of meats and southern sides, or get a hefty bowl of mac 'n cheese topped with your choice of smoked meat. Or, go with a more classic item such as a hamburger, chicken tenders, or grilled cheese sandwich from The Chuckwagon. There is plenty of food at SkyLand Ranch to choose from, which means you won't need to leave to find lunch or dinner.
Check Out the Attractions at SkyLand Ranch
No matter where you decide to grab food at SkyLand Ranch, you can be sure it will be delicious! Whether you want a full meal or just a snack, we have plenty of options for everyone. You'll need to fuel up to be able to do everything we have to offer. Check out all our can't-miss attractions here at SkyLand Ranch in Sevierville!