search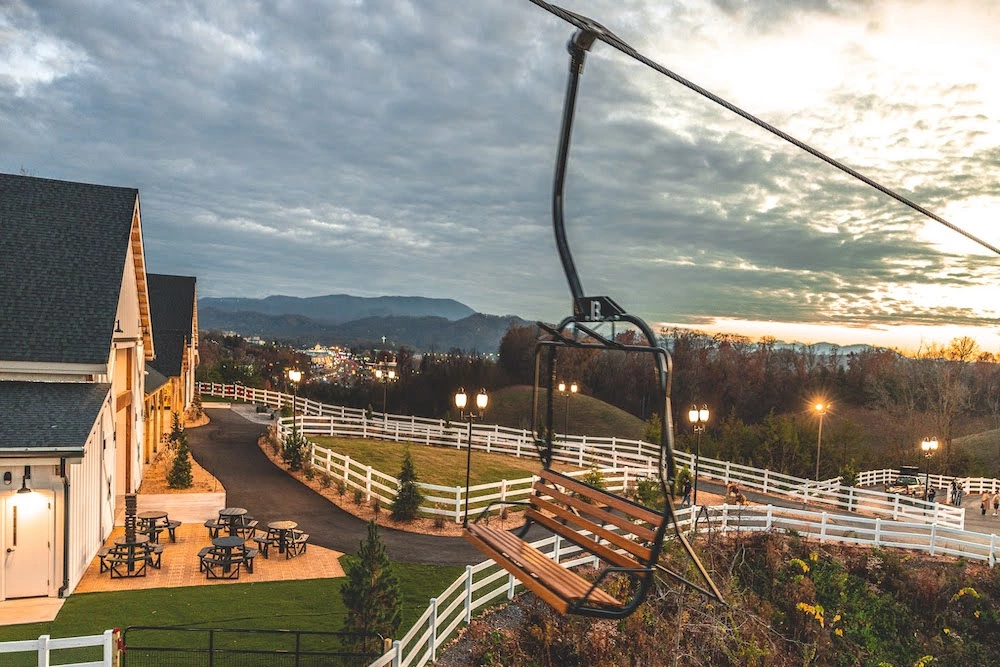 6 SkyLand Ranch Attractions You Can't Miss This Summer
May 31, 2023
Summer in the Smoky Mountains means gorgeous mountain views, opportunities for exhilarating exploration and great family fun! All can be enjoyed right here at SkyLand Ranch in Sevierville! SkyLand Ranch is a first-of-its-kind family adventure park combining all your favorite things about the Smoky Mountains all in one convenient attraction, featuring picturesque views of the natural beauty that surrounds us. SkyLand Ranch is soon to be your favorite Smoky Mountain attraction! Here are 6 SkyLand Ranch attractions you can't miss this summer:
1. Horizon Skyride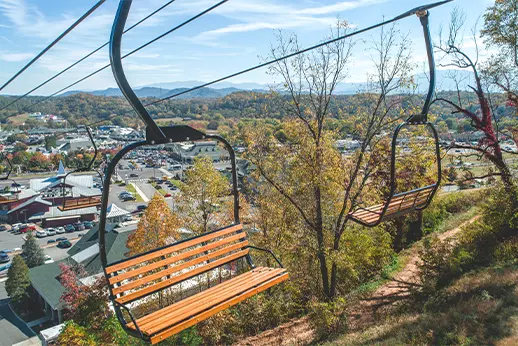 The fun begins before you ever get to the top of SkyLand Ranch! The Horizon Skyride is our scenic chair lift attraction that transports visitors to the top of SkyLand Ranch where endless fun awaits! Enjoy sweeping views of the Smoky Mountains as you point out interesting sites below to your child. If heights aren't your thing, we offer a shuttle to the top of SkyLand Ranch.
2. The Wild Stallion
Let your hair down and feel that Smoky Mountain breeze! The Wild Stallion is the longest mountain coaster in the Southeast, taking visitors on a 1.25-mile ride through thrilling twists and turns! You control your own speed on The Wild Stallion so you can go as fast or slow as you're comfortable with. This 8+ minute experience is sure to be the ride of a lifetime!
3. Legacy Lookout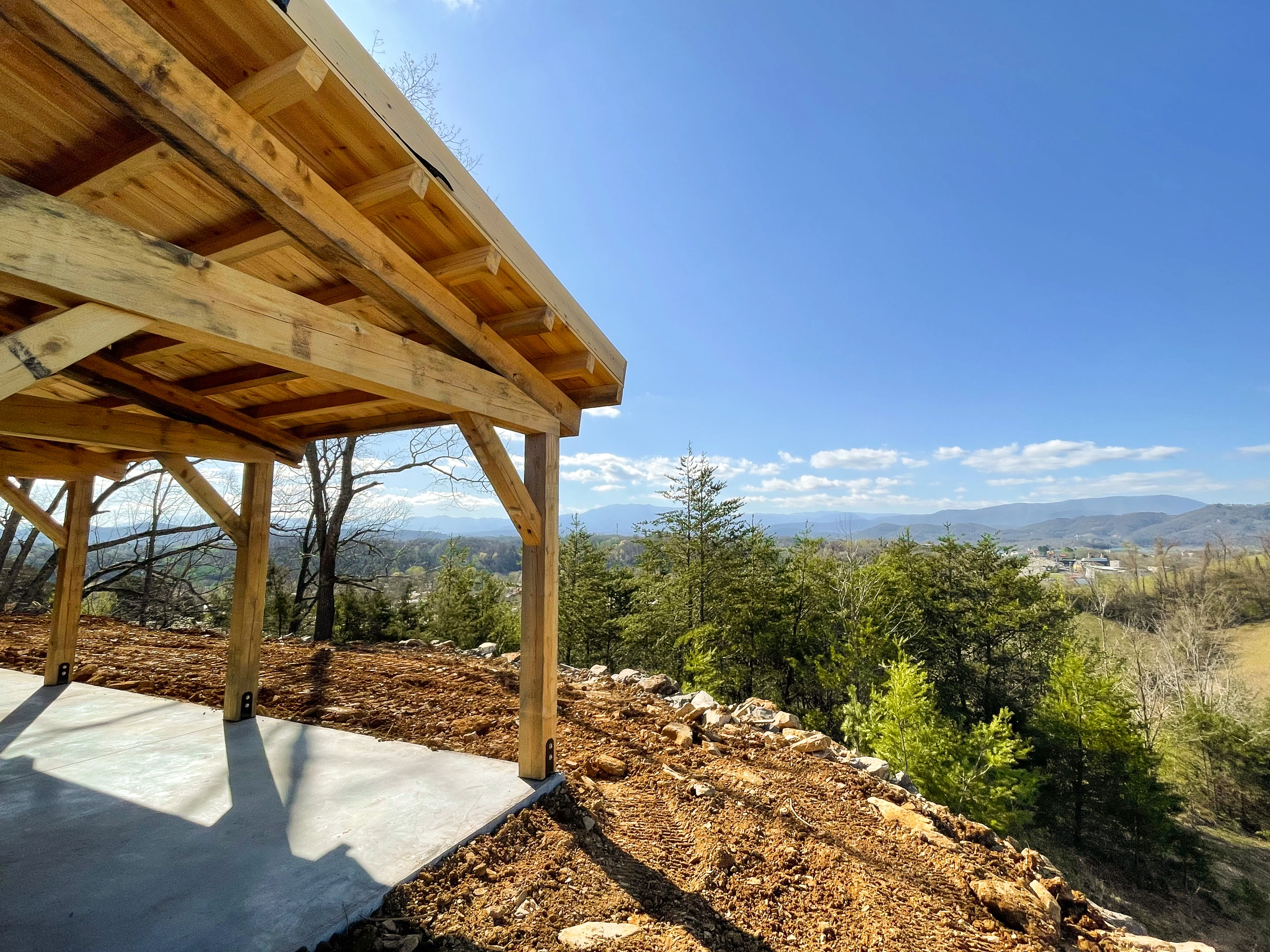 Take in gorgeous Smoky Mountain views from Legacy Lookout at SkyLand Ranch! This scenic walkway is situated 350 feet above the Parkway and serves up 360-degree views of the Smoky Mountains! As you make your way through Legacy Lookout, you'll learn more about SkyLand Ranch and the historic farm our attraction is located on. Relaxation awaits when you visit Legacy Lookout!
4. Buckaroo Playbarn
Buckaroo Playbarn is a dream come true for your little ones! Buckaroo Playbarn is a 26-foot-tall play structure that your kids are going to love! Climb, slide and play at Buckaroo Playbarn while being surrounded by the beauty of the Smoky Mountains. Your kids can even race one another down a double slide!
5. Miniature Animals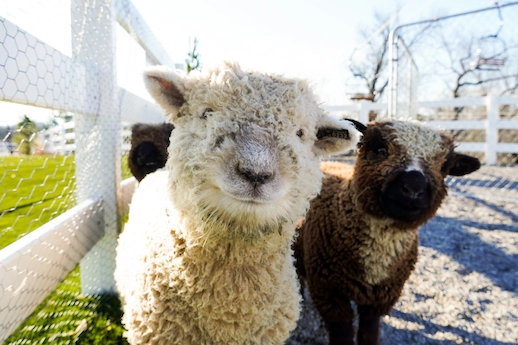 Our four-legged friends love all the attention they get at SkyLand Ranch! Our fun animal encounters are a blast for all ages. Your children will have smiles plastered on their faces as they meet miniature horses, miniature cows, miniature donkeys, goats, sheep and even our renowned SkyLand Ranch longhorns!
6. Summer Tubing at Rowdy Bear
Take a short trip down the road to Rowdy Bear's Smoky Mountain Snowpark where summer tubing is on deck! Rowdy Bear in Pigeon Forge is SkyLand Ranch's sister company that features a 500-foot run with a 70-foot drop! Bring the whole family along and race one another to see who's the fastest! Experience speeds of more than 35 mph as you fly down the summer tubing hill!
You're sure to have a memorable experience this summer when you enjoy these SkyLand Ranch attractions! We can't wait to see you soon! Before you visit, make sure to read up on some fun facts about SkyLand Ranch!