search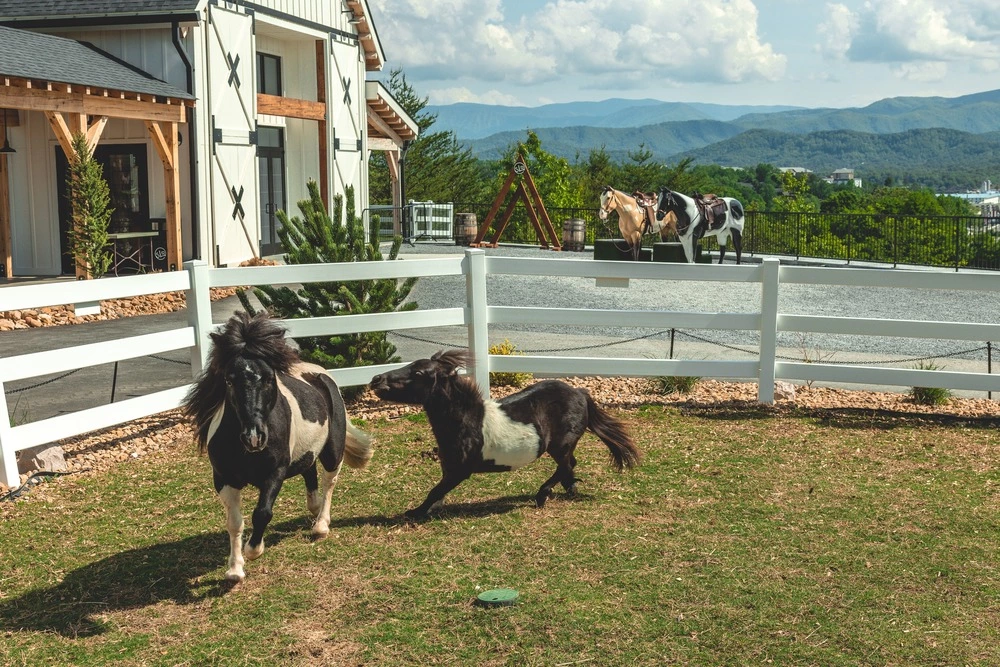 What's Included with General Admission SkyLand Ranch Tickets?
October 13, 2023
SkyLand Ranch is an exciting attraction in Sevierville and the first of its kind. Our attraction combines everything you love about the Smoky Mountains in one single visit. Because we have so much to offer, you may be wondering how much of it is included with general admission. Here's everything that is included with general admission SkyLand Ranch tickets that you can enjoy for no extra cost.
1. The Horizon Skyride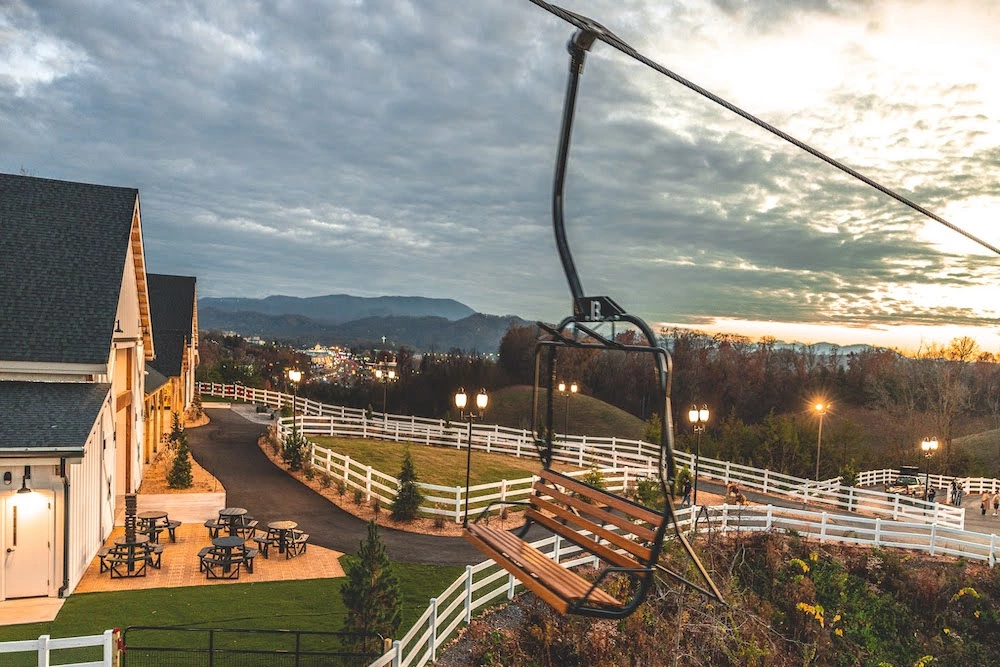 Your visit to SkyLand Ranch starts with a scenic journey to the top. SkyLand Ranch tickets give you the opportunity to ride The Horizon Skyride to reach the top of our Sevierville attraction. This chairlift offers picturesque views of Sevierville below and the Smoky Mountains all around. If you're not too keen on heights, don't worry! We also offer shuttles and an open-air safari truck option for visitors who would rather not ride the chairlift. Both options are included with the price of our general admission tickets.
2. Miniature Animal Encounters
Once you reach the top of SkyLand Ranch, you'll be free to explore the farm. One of our guests' favorite activities is meeting our four-legged friends. We have miniature animal encounters that are included with the price of your SkyLand Ranch tickets. You'll have the opportunity to meet miniature horses, miniature cows, miniature donkeys, sheep, and goats. You'll also have the chance to see our famous SkyLand Ranch Longhorns. You're welcome to revisit our animals as often as you like during your time at our Sevierville attraction.
3. Legacy Lookout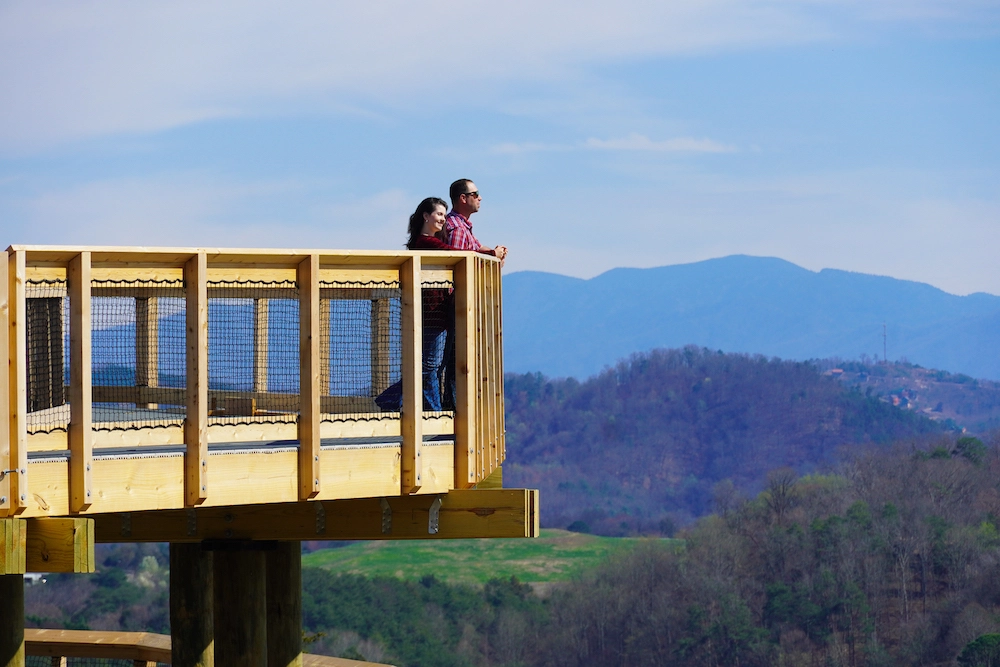 If you are interested in learning more about the history of the farm that SkyLand Ranch is built on, take a walk along Legacy Lookout. You'll be able to read interesting facts about our attraction and the historic farm. Legacy Lookout puts you 350 feet above the Parkway, which means you'll also get to take in amazing 360-degree views of the town and the Smoky Mountains. All of this is included with our general admission SkyLand Ranch tickets.
4. Buckaroo Playbarn
Our SkyLand Ranch tickets include an attraction just for kids. The Buckaroo Playbarn is a 26-foot-tall play structure that offers opportunities for little ones to climb, slide, and play. This is a great way to let your kids have some extra fun while exploring all that our Sevierville attraction has to offer. Kids can play as long as they like at the Buckaroo Playbarn for no extra cost.
5. Live Entertainment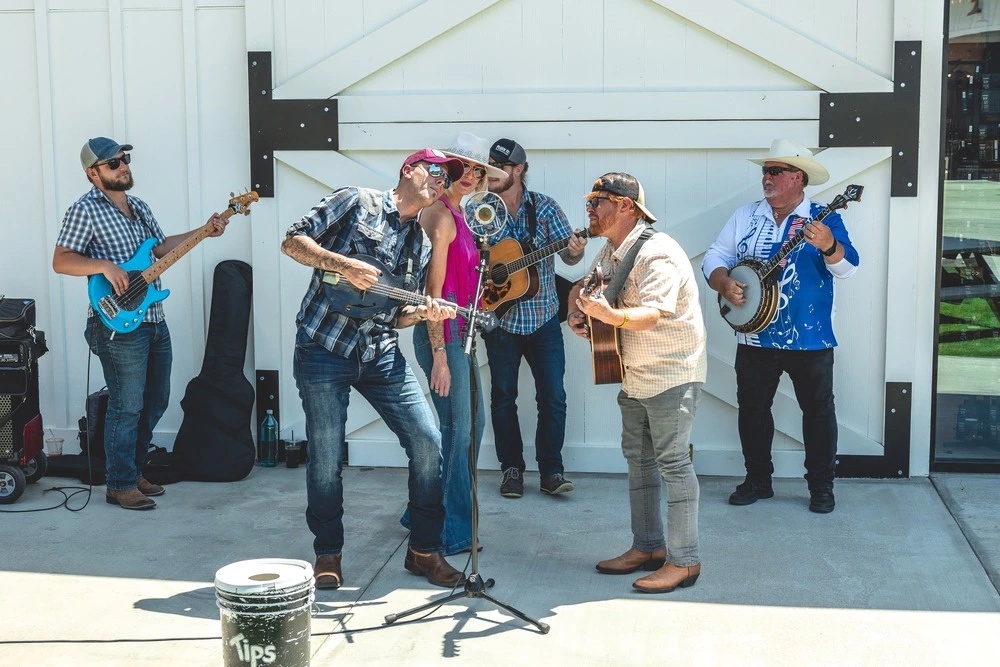 Here at SkyLand Ranch, we have a great event space where we host live entertainment throughout the year. You can listen to live music performances from Gary "Biscuit" Davis and other talented musicians. You'll also have the chance to see presentations featuring our miniature animals. Magic shows and wild west shows may be available to watch, too. Select nights even include line dancing where you can learn the moves and then perform the dance. All of this entertainment is included with the price of general admission SkyLand Ranch tickets.
Ticket Combos
Even more fun can be had at our Sevierville attraction with the purchase of combo tickets. You can add on the Wild Stallion Mountain Coaster or The Safari Hayride for a special price when you purchase a combo ticket. If you don't want to experience all of SkyLand Ranch and just want to ride the Wild Stallion, you can purchase a ticket just for the mountain coaster as well. Another great ticket option is our Annual Pass, which gives you access to everything that's included with general admission for an entire year!
Plan Your Visit to SkyLand Ranch
Our Sevierville attraction has so much to do, from unique ways to enjoy the natural scenery to interactions with cute miniature animals. If you want to experience all that we have to offer, start planning your visit today and purchase SkyLand Ranch tickets online! We look forward to seeing you soon!