search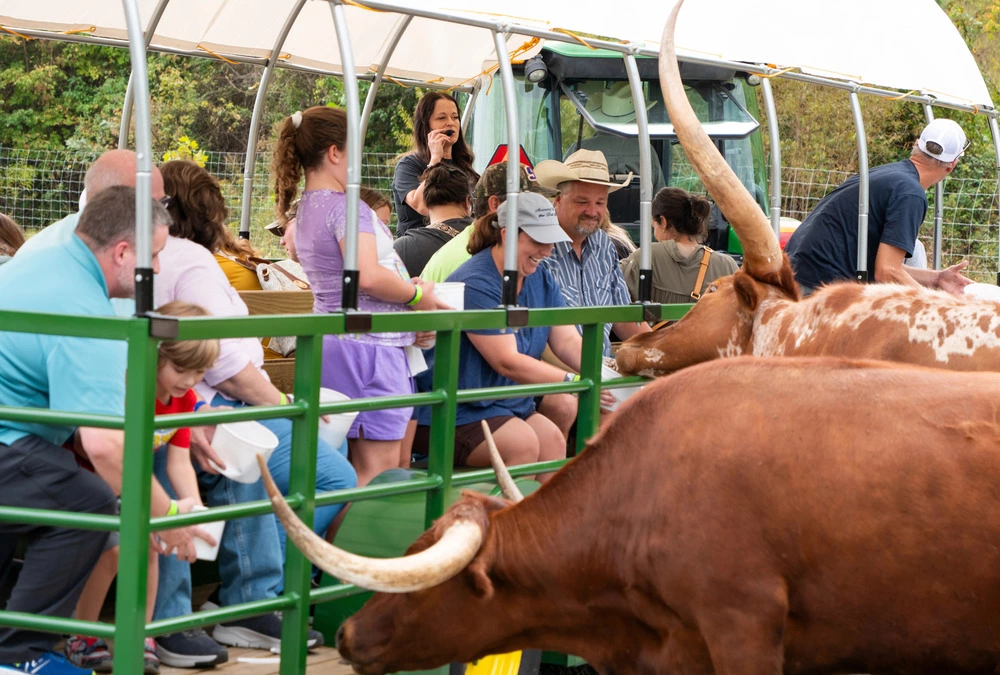 A New Way to See SkyLand Ranch Animals: The Safari Hayride at SkyLand Ranch
November 2, 2023
SkyLand Ranch is an exciting Sevierville attraction that features all sorts of attractions and entertainment. One of the most popular reasons people love visiting SkyLand Ranch is the chance to meet our miniature animals. Now, we have a new way to get up close and personal with even more SkyLand Ranch animals! Here's everything you need to know about our new Safari Hayride at SkyLand Ranch.
What Is the New Safari Hayride at SkyLand Ranch?
We wanted to give our guests the opportunity to feed, pet, and get close to our SkyLand Ranch animals. That's why we added the all-new Safari Hayride at SkyLand Ranch! You'll get the chance to hop aboard one of our covered wagons pulled by John Deere Tractors. The wagon will be pulled through the farm to give you an up-close and personal look into the life of our ranch animals. The wagon can seat up to 30 people, so your whole group can experience this amazing animal attraction together!
What Kinds of Animals Can Be Seen on the Safari Hayride?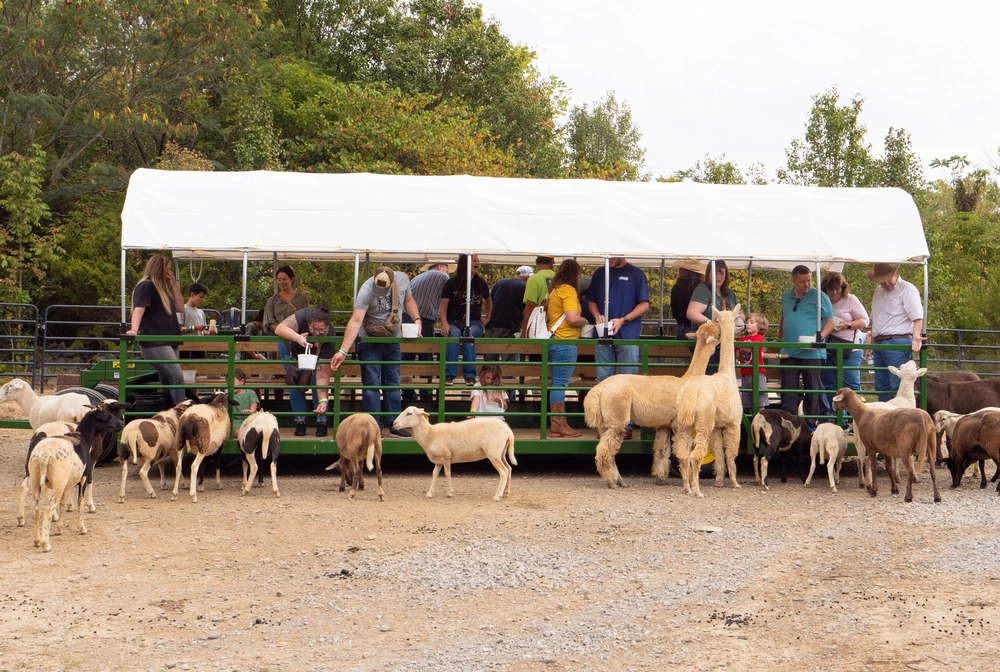 The SkyLand Ranch animals you're used to seeing are our miniature four-legged friends, including miniature horses, miniature donkeys, miniature cows, sheep, and goats, plus glimpses of our famous SkyLand Ranch Longhorns. On the Safari Hayride at SkyLand Ranch, you'll get up close to all of these animals plus many others. Come face-to-face with llamas, donkeys, fallow deer, sika deer, and more! You'll be able to pet, feed, and catch great photos with these animals as they approach the wagon.
What Is the Lil Wrangler's Petting Corral?M
Before you climb aboard the wagon, you and your family will have the chance to interact with some of our smaller SkyLand Ranch animals at the Lil Wrangler's Petting Corral. You can pet and take photos of a number of our furry friends, from pigs and goats to miniature donkeys. This is the perfect opportunity to interact with our adorable animal friends! The Lil Wrangler's Petting Corral is coming soon and will be the first stop before embarking on the Safari Hayride at SkyLand Ranch.
Do I Need a Reservation for the Safari Hayride?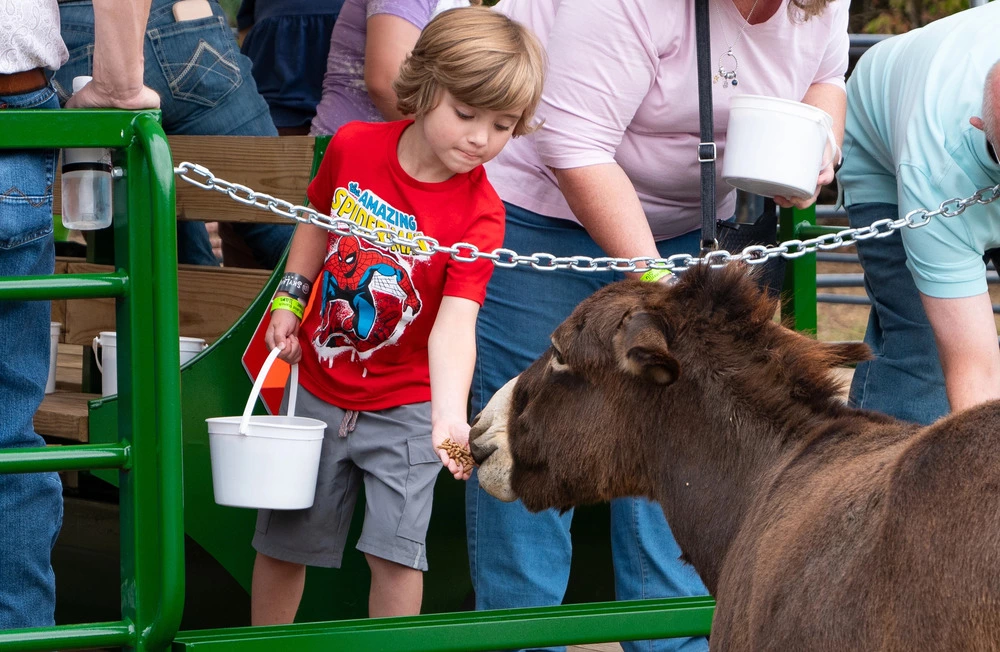 Because seating is limited and there is such high demand for the Safari Hayride at SkyLand Ranch, reservations are required. We recommend making your reservation as soon as possible to make sure you'll have a spot during your visit to SkyLand Ranch. On the day of your reservation, we ask that you please arrive 45 minutes before your reservation time to allow plenty of time to check in and walk through the Lil Wrangler's Petting Corral before the Safari Hayride begins.
Reserve Your Safari Hayride Spot to See SkyLand Ranch Animals Up Close
Your whole family will love interacting with our SkyLand Ranch animals on the Safari Hayride at SkyLand Ranch! If you want to experience this fun new attraction, purchase SkyLand Ranch + Safari Hayride combo tickets online to reserve your spot today! You can also add on The Wild Stallion Mountain Coaster to your combo tickets to get admission to SkyLand Ranch, the Safari Hayride, and The Wild Stallion, all for one discounted price!